Free Trial Lesson
Call Today!
Phoenix Martial Arts Massachusetts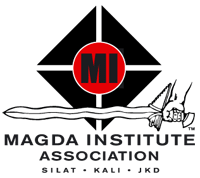 We are part of TMI Self Defense at 60 Mellen St. Hopedale, MA 01747 508-634-0030
Phoenix Martial Arts of Massachusetts is now part of TMI Self-Defense, helping to make it central Massachusetts' premiere Martial Arts school teaching Jeet Kune Do, Filipino Kali, Pentjak Silat, Muay Thai kickboxing, along with Hapkido, teaching both children, teens, and adults! Phoenix Martial Arts Mass is one of the few true Mixed Martial Arts schools in the area. Sifu Dustin Santomenna is the director and head instructor of the JKD, Kali, and Silat classes at Phoenix Martial Arts Massachusetts. To read more about his martial arts bio, CLICK HERE. Phoenix Martial Arts Massachusetts is an affiliate of Phoenix Mixed Martial Arts located in Mineola, Long Island NY, and it is also associated with the worldwide Magda Institute Association.
GROUP CLASSES
Phoenix Martial Arts Massachusetts offers group classes for students of all levels (beginner, intermediate, and advanced). Group classes are the most cost effective way of gaining knowledge and skill in the arts that taught at the academy. Phoenix Martial Arts Massachusetts offers various training programs intended for the student to focus on their individualized martial arts goals. Group classes are offered in the following arts: Jeet Kune Do (JKD), Filipino Kali, and Pentjak Silat, and Grappling/Submission Wrestling. Click HERE for more information about the styles of martial arts we offer at the school.
PRIVATE CLASSES
For some students, group classes may not fit into their busy schedules, so private training sessions are also an option. Private sessions also give students the opportunity to tailor and focus their attention to specfic aspects of the Phoenix Martial Arts/M.I.A. curriculum. Students in the group classes may also opt to add the occasional private session as well to refine their skills even further. Sessions can be 1 on 1 or semi-private.
All rates are reasonable, please contact us at phoenixmass@gmail.com or call 516-353-4923 for specfics
WORKSHOPS
Sifu Dustin Santomenna and the staff at Phoenix Martial Arts Massachusetts also offers specialized workshops and seminars to groups of individuals or other martial arts schools who desire to expand their training. For more information about possibly bringing Sifu Dustin in for a workshop or seminar, please click HERE
Phoenix Martial Arts Massachusetts also hosts workshops at the acadmey that are open to students of all experience levels as well as students from other martial arts styles and backgrounds. For news and information about upcoming seminars and workshops at the academy, please click HERE
Perks about training at TMI Self Defense/Phoenix Martial Arts Massachusetts:
Not only will students receive top-notch quality martial arts instruction, all students can pick and choose the styles and design their own unique training programs that best fits students specific needs. TMI offers classes and programs for children beginning at age 4 all the way to pre-teen/teenagers, as well as adult programming now in several different styles. TMI also has classes specifically designed for Women's Self Defense. A class for women, taught by women! TMI Self-Defense/ Phoenix Martial Arts is now a 1-stop shop martial arts school!