Free Trial Lesson
Call Today!
Phoenix Martial Arts Massachusetts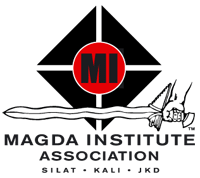 We are part of TMI Self Defense at 60 Mellen St. Hopedale, MA 01747 508-634-0030
Sifu Dustin Santomenna is the chief instructor at Phoenix Martial Arts Massachusetts. He is a lifelong martial artist, and a dedicated and professional teacher who has trained many types of people throughout his teaching career including the New York City Police and Fire Departments, the ATF, members of Homeland Security, the Girls and Boys Scouts, children with special needs, men and women in the Armed Forces. He is also a high school history teacher with a B.A. in American Studies, and a Masters Degree in Education.
He was the first certified instructor under Sifu Greg Pichardo of Phoenix Mixed Martial Arts in Queens, New York. Sifu Greg Pichardo is the northeast representative of the worldwide Magda Institute Association, directed by Sifu Cass Magda. Sifu Dustin is also an associate instructor in the Magda Institute Association.
Before becoming involved with Phoenix Martial Arts and the Magda Institute Association, Sifu Dustin began his training in Okinawan Shorin Ryu Karate around the age of 5. His first teacher was his father, who was a 2nd degree blackbelt. From there he studied various forms of Karate (Shotokan, American and Okinawan Kenpo, and Goju Ryu) over 12 years, eventually earning a black belt.
Soon after graduating from college Sifu Dustin met Greg Pichardo, and quickly became a fixture at Sifu Greg's school in New York. He spent many hours under direct tutelage of Sifu Greg, where he learned the intricacies of Jeet Kune Do, Filipino Kali, and Indonesian Pentjak Silat, as well as Muay Thai and grappling arts. Sifu Greg opened up his eyes to the world of martial arts. Over the years he traveled with Sifu Greg to seminars with legendary martial artists such as Guro Dan Inosanto, Sifu Cass Magda, Sifu Tim Tackett, and to demonstrations up and down the East Coast. He was Sifu Greg's personal assistant and demonstration partner in the school and at seminars and demonstrations. Despite the countless techniques and physical attributes gained, the most important lesson that Sifu Dustin learned during his Martial Arts education at Phoenix Martial Arts, was understanding that martial arts is a "lifestyle", not just a hobby. He remembers and recites often one of his favorite Sifu Greg quotes, "The martial arts journey is a marathon, not a sprint!"
In 2006 Sifu Dustin relocated to Massachusetts and opened up Phoenix Martial Arts of Massachusetts, keeping with the tradition and lineage of Phoenix Martial Arts and his teacher. His classes have grown from a handful of students with limited martial arts experience to a solid group of dedicated and devoted martial artists. In 2007 the class size increased, forcing a move of the school to Midtown Family Fitness and Racquetball club, where it operated out of for two and a half years. In 2011, Sifu Dustin had the opportunity to combine forces with Brazilian Jiu Jitsu blackbelt and teacher, Professor Carlos Terrinha of Gracie Barra New England, located in Milford, MA. Adding a stand-up and self-defense component to Professor Terrinha's already exceptional Jiu Jitsu program has made this new facility the premiere training facility in central Massachusetts. In 2016, Sifu Dustin has the opportunity to teach out of link his program with TMI Self-Defense out of Hopedale, MA. One of the owners of TMI Self-Defense, Sabonim Ron Ortla, had been studying Kali and Silat with Sifu Dustin for a few years, when the opportunity came up to begin holding classes out of TMI Self Defense, joining his school.
Currently Sifu Dustin is still training with Sifu Greg Pichardo and Sifu Cass Magda in Jeet Kune Do, Filipino Kali, and Indonesian Pentjak Silat. Sifu Dustin considers himself first and foremost a martial artist, always remaining a student. On his off-teaching hours he continues to expand his martial arts knowledge. He has been studying Brazilian Jiu Jitsu under Carlos Terrinha of Gracie Barra New England since 2006, and in July of 2014, Dustin received his blackbelt from Professor Carlos Terrinha in Brazilian Jitsu (becoming Terrinha's 3rd blackbelt in the United States). He has also studied Kali/Silat/Gotch Shoot Fighting under Guro Guy Chase of the Guy Chase Academy of Martial Arts. He attends monthly and yearly seminars, workshops, as well as weekly martial arts classes. It is his firm belief that to be a good teacher, one must never stop learning. If one stops learning, and rests on their laurels, they can become stale and so can the arts they teach.


The primary arts taught at Phoenix Martial Arts Massachusetts are Jeet Kune Do, Filipino Kali, Muay Thai, and Indonesian Pentjak Silat of the Magda Institute Association. While Sifu Dustin is studying new systems and arts, he will not teach anything that he is not allowed to teach, or under-qualified to teach. He believes strongly in teaching what he knows and preserving the arts and integrity of those who came before him.
Lineage
Bruce Lee ---> Dan Inosanto---> Cass Magda----> Greg Pichardo--->Dustin Santomenna---> YOU!