Links to some of our preferred websites: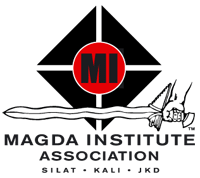 Click on the "logo" to be directed to the head of the M.I.A., Sifu Cass Magda, based in Reseda, California. Phoenix Martial Arts Massachusetts is an affiliated school of the M.I.A.
Cass Magda is one of the most respected instructors in JKD and Filipino Martial Arts in the world today. He is also a master of the art of his specialty –Indonesian Silat. He was the personal assistant and traveling training partner of the great Dan Inosanto training with him for 12 years and for 6 years touring and teaching worldwide. Respected by all the elders of the JKD family he is considered a true heir to the legacy of Bruce Lee. He has also trained in the Philippines and Holland with many Kali and Silat instructors. He now leads the Magda Institute Association which is head quartered in Los Angeles California and has branches in the United States and Europe.
Click on the "logo" to be directed to headquarters of the Phoenix Martial Arts Association, located in New Hyde Park, directed by Sifu Greg Pichardo, who is Sifu Dustin's primary teacher for JKD, Kali, Silat, and Muay Thai.
Phoenix Mixed Martial Arts is an official branch of the world wide Magda Institute Association of California, the largest Jeet Kune Do - Kali - Buka Jalan Silat organization in the world. Also, Phoenix is the only school in the tri-state area to exclusively teach Buka Jalan Silat.

Click on the "logo" to be directed to headquarters of Gracie Barra New England Brazilian Jiu Jitsu and Martial Arts Academy, also known as the Terrinha-Draculino BJJ Team.
It is at Gracie Barra New England that Phoenix Martial Arts Massachusetts runs its classes out of, making it the most complete martial arts training center in central Massachusetts. Gracie Barra New England is owned and directed by third degree Gracie Barra Blackbelt, Professor Carlos Terrinha. He is a 10x Pan American Games Champion, 2x World Champion, 5x NY IBJJF Champion, and in the NAGA Hall of Fame to name only a few of his competitive accomplishments.