Magda Institute Association Worldwide
The Magda Institute Association (M.I.A.) is a worldwide association of affiliated martial arts schools that teach JKD, Kali, Muay Thai, and Buka Jalan Pentjak Silat directed under Sifu/Guro Cass Magda. The M.I.A. has multiple associated schools on several continents. Though each associated school is independently owned and operated, they are all connected via the Magda Institute Curriculum which makes up the core content of these schools. Click on the links below to find the closet M.I.A. school nearest to you.
Magda Institute of Martial Arts (Headquarters for the M.I.A.)
7255 CANBY AVE
RESEDA CA 91335 USA
(818)342-2455
www.cassmagda.com
Shott Self Defense Academy (Canton)
Canton
Bob Shott
rshottjr@sssnet.com
(330) 353-1968
(330) 837-0076

Phoenix Martial Arts Massachusetts
Dustin Santomenna
(teaching out of Gracie Barra New England BJJ Academy)
126 Medway Rd.
Located inside Worlds Gym, 2nd Floor
Milford, MA 01757
516-353-4923
Phoenix Martial Arts: Connecticut
(serving the Enfield, CT area and Western, MA)
Nate Marinone
East Longmeadow, MA 01028
Combative Arts Academy
Jared Ramsburg
University of Illinois at Chicago Student Recreation Center
MAC Suite 1st Floor (room with the heavy bag)
737 S. Halsted St.
Chicago, IL 60607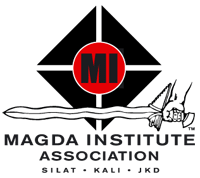 North Potomoc Area
Eric Church
301-633-3335