Free Trial Lesson
Call Today!
Phoenix Martial Arts Massachusetts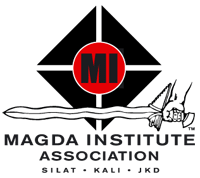 We are part of TMI Self Defense at 60 Mellen St. Hopedale, MA 01747 508-634-0030
Magda Institute Association Worldwide
The Magda Institute Association (M.I.A.) is a worldwide association of affiliated martial arts schools that teach JKD, Kali, Muay Thai, and Buka Jalan Pentjak Silat directed under Sifu/Guro Cass Magda. The M.I.A. has multiple associated schools on several continents. Though each associated school is independently owned and operated, they are all connected via the Magda Institute Curriculum which makes up the core content of these schools. Click on the links below to find the closet M.I.A. school nearest to you.
K.E.S.A (Headquarters)
Milan Chief Instructor: Serafino Fontana
39-02-70128817
cell (347 4148224)
Website: http://www.kesa.it/it/home.php
Serafino.Fontana@fastwebnet.it
MILAN
Instructor: Giorgio Mariani
DISPONIBILE PER SEMINARI E LEZIONI PRIVATE ~
Cell. 349-6685524
Insegna presso: Accademia del Nano Via Confalonieri 2, MILANO Domenica dalle 17:00 alle 20:00
Instructor: Michele Cali'
michele.cali@kesa.it
Disponibile per seminari e lezione private
Cell 335.6001057
Instructor: Riccardo Azzi
riccardo.azzi@kesa.it
Disponibilità per lezioni private e seminari con piccoli gruppi a Milano e Novi Ligure (Alessandria)- tel 335.8126402
ROME
Instructor: Federica Caglio
federica_caglio@libero.it
~ DISPONIBILE PER SEMINARI E LEZIONI PRIVATE ~
Cell: 339-2629891
MODENA
Instructor: Maurizio Guerrini
~ DISPONIBILE PER SEMINARI E LEZIONI PRIVATE ~
Cell. 335-8421782
Insegna presso le seguenti palestre:
Palestra GEESINK MODENA
Mercoledì e Venerdì dalle 21:00 alle 22:00
Palestra TONING FITNESS MODENA Lunedì e Giovedì dalle 21:00 alle 22:00
Palestra VIRTUS REGGIO EMILIA (Casalgrande) Martedì e Giovedì dalle 21:00 alle 22:00
SASSUOLO
Instructor: Paolo Incerti
~DISPONIBILE PER SEMINARI E LEZIONI PRIVATE~
Cell: 339-6387210
Insegna presso: Scuola ex "Don Elio Monari", via Muratori, SASSUOLO (Modena) Martedì e Giovedì dalle 21:00 alle 22:30
CASALGRANDE (RE)
Instructor: Aldo Rivi
~DISPONIBILE PER SEMINARI E LEZIONI PRIVATE~
Cell: 329-2222987
Insegna a Casalgrande (R.E.)
presso Palestra Comunale in via S. Rizza al Martedì dalle 21:00 alle 23:00
Palestra scuole medie in viale Gramsci al Giovedì dalle 21:30 alle 23:00
ANCONA
Instructor: Alessandro Bastianelli
Instructor: Fabrizio Panegin
Insegna presso: Centro per lo studio delle arti marziali
John D. Lunedì, Mercoledì e Venerdì dalle 20:00 alle 21:00